Wine tourism is now a far from secondary aspect in the life and economy of wine companies. For the Chianti wineries this is more true than ever since the area, famous all over the world both for its gentle hills, ancient "borghi", beautiful landscapes but also for the Chianti wine, is in a privileged position between two cities such as Florence and Siena.
Chianti winery tour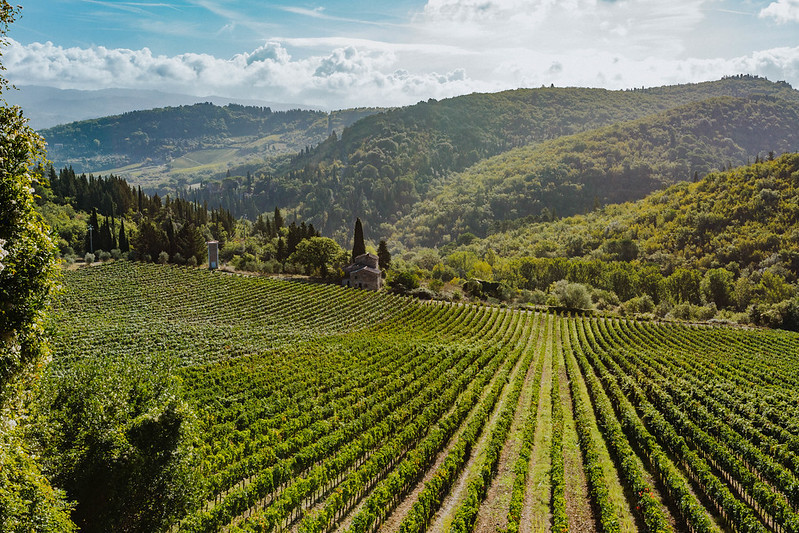 You can take a walk among the rows to see the vineyards of Sangiovese and other important Chianti Classico vines up close, continue with a visit to the cellar between the barrels and barriques, continue with a visit to the Olive oil Press and the ancient old Furnace.
Chianti wine tasting & Extra virgin olive oil tasting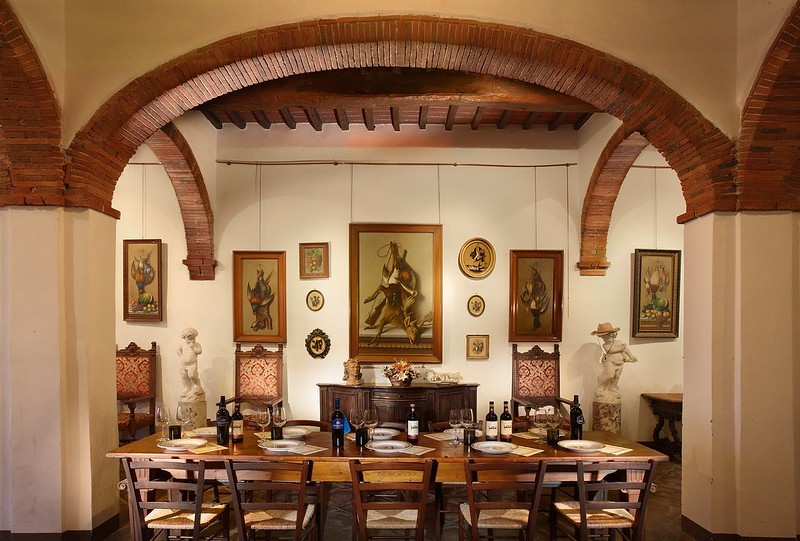 Inevitably, the tour concludes in one of the tasting rooms, which were designed by the Nuti family to help guests try the company's products, including both wine and oil: Chianti wine tasting, IGT Supertuscan tasting, Extra virgin olive oil tasting…
Guests can choose from a range of packages, for couples, aficionados or groups of friends.
How the tours & tastings are organized
We are delighted to organize tours and visits for groups of between two and 60 people. Choose from a tour of the wine cellars or olive oil press, a tasting session of our wines and extra-virgin olive oils.
All Montecchio tastings take place in our tasting room and all can be tailored to fit your needs.
Guests may choose the type of tasting they would like and opt to try various types of wine, our Extra-virgin olive oil and, when available, Vin santo and Grappa made from Chianti Classico grapes.
At the end of the tasting, guests will be able to purchase any products they would like to take home with them from our store. We can also deliver anywhere in the world.
Booking is required for all visits and tastings.