The Olive Press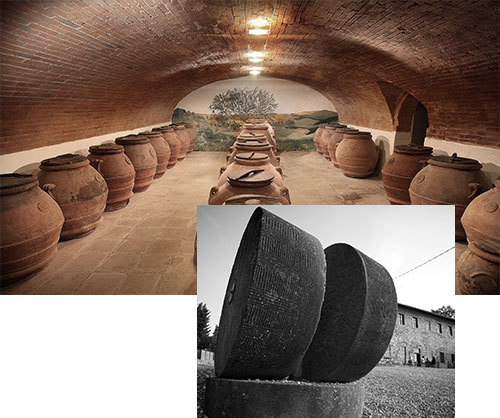 In Chianti, and indeed in Tuscany across the Mediterranean, viticulture and olive cultivation have always gone hand in hand.
The story is no different at Fattoria Montecchio, where we have over 5,000 centuries-old olive trees in addition to our vines, enabling us to produce one of the best local oils.
However, there has not always been an olive press here.
It was Ivo Nuti who decided to right this wrong by constructing a company olive press in the late 1990s, on the site previously used for storage of the tractors and agricultural machinery.
For over 20 years, thus, every November has seen the pressing of the olives. From their nectar, we produce Extra-virgin Olive Oil Chianti Classico DOP and Extra-virgin Olive Oil.